Increase your upholstery's lifespan
Similar to carpets, upholstery doesn't last forever either. There will come a day when visible wear and tear is visible on your beloved pieces. Here are some tips to prolong the life of your upholstery.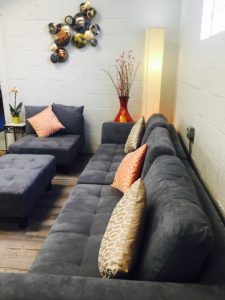 Vacuuming upholstery once a week can do wonders in the long run. This sucks out all the soil, dirt and dust that settle onto the fabric. It also helps to rotate and flip over the cushions so that the wear spreads evenly throughout the piece.
Vitamin D is important for us humans, the sun is the best natural source for this. However, the sun's rays can also shorten your couch's lifespan. It would be best to put up curtains or blinds to minimize exposure.
Another way to extend the lifespan of your upholstery is to apply a protectant such as Scotchgard ( for more information, read Is it worth it?)
If you have pets ( and allow them on furniture) don't forget to vacuum or lint brush the pet hairs of the fibers. Pet hair acts the same as dust and dirt and can wear out upholstery overtime.
Having upholstery professionally cleaned periodically will tighten fibers, remove all sorts of dust, dirt and mites. Freedom is backed up by 26 years of experience as well as advanced cleaning agents and tech to give our customers the clean carpet and upholstery they deserve.